The City Council of Oslo approves plan to build Campus Ullevaal
The new building complex will be a center for research and innovation on climate, energy, environment, and geosciences, with room for 1,500 jobs. Campus Ullevaal will be one of the first development projects in Norway's first innovation district, Oslo Science City.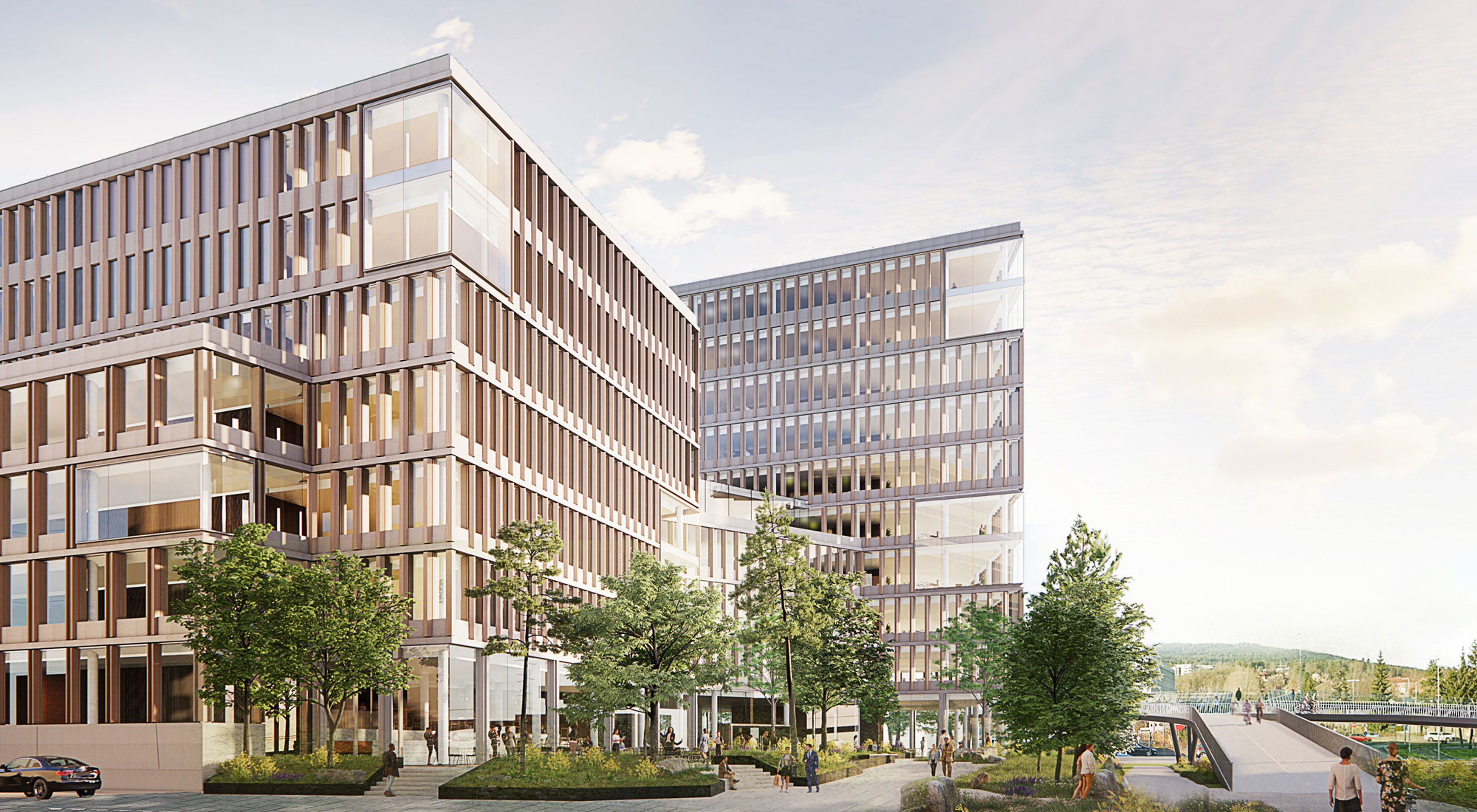 – Campus Ullevål will be a lighthouse for innovation, an arena for collaboration and knowledge sharing, and a significant contribution to the innovation district Oslo Science City, says the CEO of the Norwegian Geotechnical Institute - NGI, Lars Andresen about the City Council's yes to the detailed zoning plan for Campus Ullevål on Wednesday 27 April.
– In order to carry out our mission, it's crucial for NGI to get new and larger premises. In addition, Campus Ullevål will have a size and function that will enable us to develop collaboration with other contributors in research, innovation, and business, says Andresen.
– Climate, energy, and the environment are key focus areas for Oslo Science City. It is gratifying that NGI can realize its ambitious plans for Campus Ullevål. This will be an essential contribution to developing an internationally leading innovation district in the middle of Oslo, says the CEO of Oslo Science City, Christine Wergeland Sørbye, in a comment.
In addition to NGI, it is already clear that the Norwegian Institute for Water Research (NIVA) will be part of Campus Ullevål.
More than an ordinary office building
Campus Ullevål will be a center for research and innovation. In addition to office space, the building will have advanced laboratories and other research infrastructure, including demonstration facilities and pilot projects. Part of this will be open to the public.
– NGI researches and develops solutions for business, industry, and society so that we build, live, and travel on safe ground. We are world-renowned for our laboratories and expertise, but we have grown out of the old office premises in Sognsveien 72 in Oslo. Now we will get premises that are large enough and flexible enough to ensure future-oriented activities and that enable collaboration with other professional environments, says Andresen.
– Strengthened competence in sustainability and climate
The Vice Mayor for Business Development and Public Ownership in Oslo, Victoria Marie Evensen (Labour Party), believes gathering intelligent environments in Campus Ullevål is essential.
– It is good that NGI gets the opportunity to gather and develop essential and socially beneficial expertise. We see that innovation and collaboration become easier when people and environments come together. This is the very basic idea behind the innovation district. Campus Ullevål will undoubtedly strengthen its competence in sustainability and climate, Evensen says.
The chairman of the Urban Development Committee in the Oslo City Council, James Stove Lorentzen (Conservative Party), welcomes the new building:
– The investment in Oslo Science City is a future-oriented and very important issue for Oslo. Possible future challenges, known and unknown, are best solved in close collaboration in competence-heavy clusters. Here in central Oslo, we have a unique opportunity to bring universities, hospitals, and research institutions together with private businesses and industries to create significant value for society. Campus Ullevål will be an essential player in this vision.
From parking to square and meeting place
With Campus Ullevål, the current car park and the building will be replaced with squares, meeting places, and a Campus building of approximately 38,000 square meters in the usable area – where almost one-third will be under the terrain. The building will have three heights. The tallest building will be 41.8 meters, the others significantly lower.
The building acquires strong sustainable qualities in architecture, city floor design, and choice and use of materials. The shape of the building addresses the needs of NGI and other users. It also takes into account neighbors and the surroundings so that the shadow falls on traffic areas and, at the same time, screens against noise from the adjacent Ringveien (Ring Road) with heavy traffic.
– Instead of today's large parking lot, we move the cars underground. We create a publicly accessible city floor in the form of a lush green square, with small shops and opportunities for play and learning. It will give the Ullevål district a boost, says the CEO of Campus Ullevål, Siri Steinbakk.
Builds and researches in parallel
Globally, construction accounts for about 40 percent of greenhouse gas emissions. Climate-friendly buildings are, therefore, crucial for reducing greenhouse gas emissions. In connection with the upcoming construction project, NGI, and NIVA, in collaboration with the construction industry, will test and demonstrate solutions for, among other things, environmental geotechnics, the utilization of ground heat, and the management of surface and residual water.
The demolition of the current NGI building will start this summer, and it is assumed that Campus Ullevål will be completed in approximately three years.