NGI

/

Earthquakes and vibrations
Earthquakes and vibrations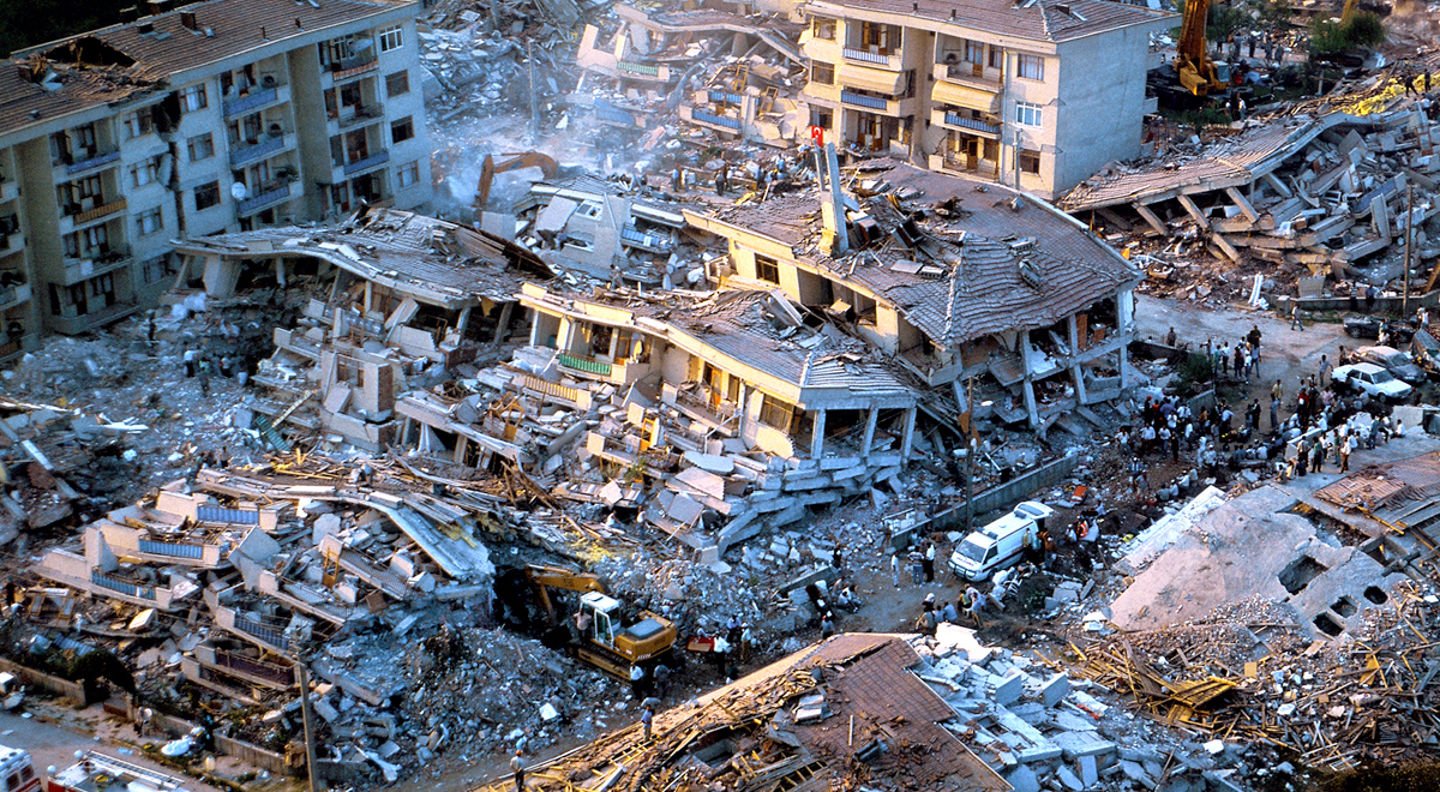 Through knowledge of soil modeling and soil response to vibrations and dynamic loading, we analyze and evaluate earthquakes and vibrations and look at the effect of mitigating measures. Current issues are how vibration and earthquake loads affect buildings, bridges, railways, offshore structures, and slopes.
Services
advanced numerical calculations of vibrations and wave propagation in soil and rock
modeling the response of soil masses to earthquake waves
instrumentation, measurement, and analysis of vibrations in soil, rock, and structures
cooperation between soil and construction
natural disasters caused by earthquakes
probabilistic seismic hazard analysis (PSHA)
NGI has a broadly composed professional environment with expertise in the behavior of geomaterials, acoustics, applied mathematics, and signal processing. This provides a unique starting point for solving practical problems and conducting research and development related to the effects of earthquakes and vibrations.
An increasing number of laboratories and production facilities are extremely sensitive to vibrations and require special vigilance when dimensioning the foundations. For offshore platforms, wind turbines, and other fixed structures, waves and wind lead to vibrations that affect the safety and service life of the structures.
Today's new buildings and constructions must be sized to withstand loads from any earthquakes, and we must follow the earthquake rules in Eurocode 8. The most current topics in earthquakes in Norway are slope stability, earthquake effects on piles, and cyclic response of quick clay.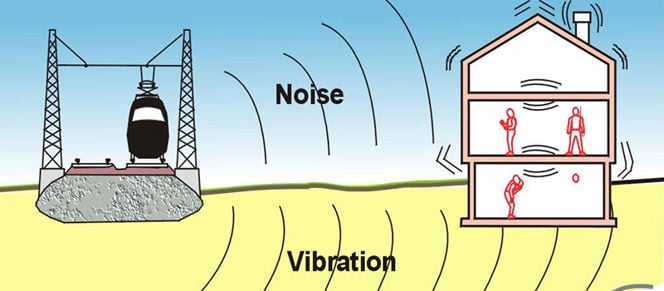 Illustration of vibrations from railway
Research and development
The research efforts at NGI related to earthquakes and vibrations are:
the behavior of different soils, and stability of slopes under earthquake loading
response of offshore pipelines, piles, and inclined piles under earthquake loading
modeling of dynamic response to vibrations for wind turbines and offshore platforms
sound-induced vibrations in buildings, the influence of the ground on the propagation of low-frequency sound and vibrations
effect of vibrations from blasting on the triggering of landslides in quick clay, the behavior of quick clay during earthquakes
engineering design of foundations for vibration-sensitive facilities
low-frequency vibrations and structural noise from railways, dynamics on high-speed tracks
NGI is involved in standardization within vibrations and earthquakes and is a member of Norwegian Standards' earthquake and vibration committees. We have led the preparation of the Norwegian standards for vibrations from transport and effects on people, NS8176, and the standards for vibrations from blasting and other construction activities, NS8141.