NGI Live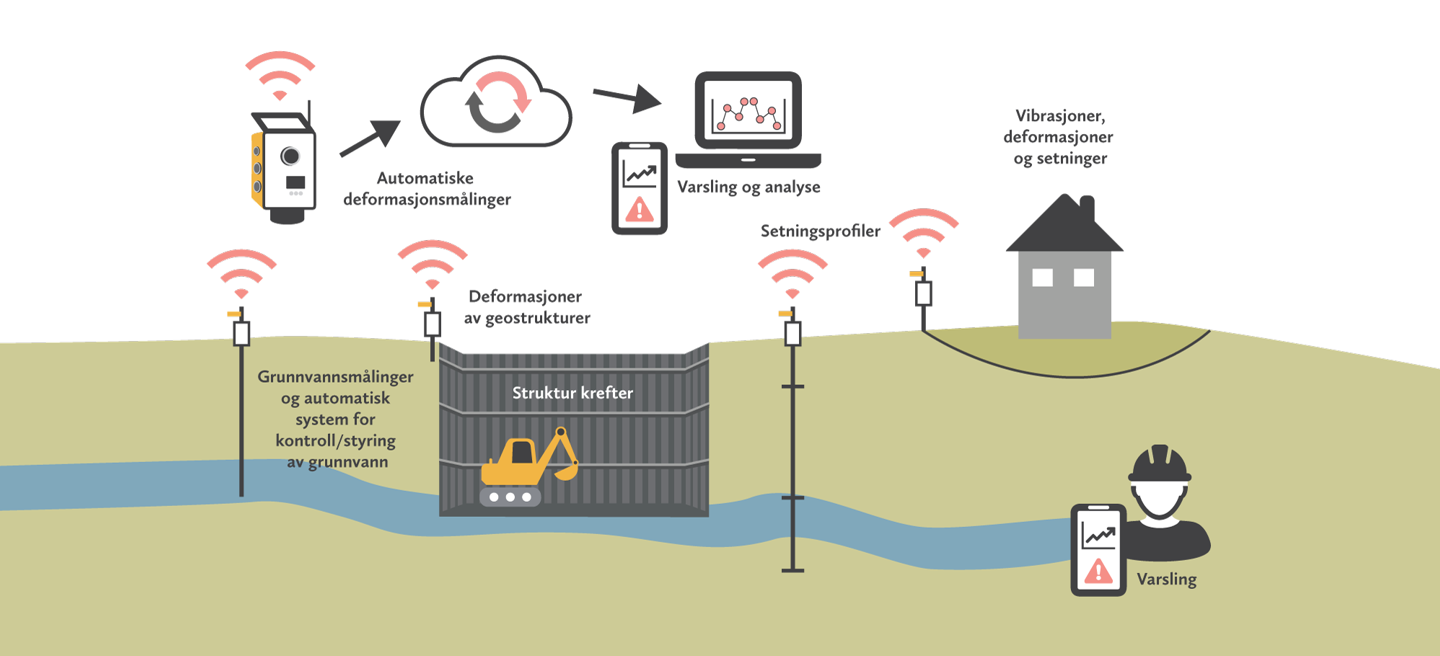 NGI Live is a cloud-based IoT solution for monitoring critical infrastructure. The solution is flexible and supports many different types of projects and sensors.
Advanced sensors and IoT solutions are increasingly used to collect data automatically and monitor buildings, structures, and ground conditions during construction projects. Through various types of sensors, the solutions can monitor parameters such as water pressure, vibration, pollution, and movements in the ground and notify about this to avoid unwanted incidents.
NGI Live is a remote monitoring solution built from scratch in the cloud. Sensor data is securely transferred to the cloud for further processing, quality assurance, and analysis. Data is stored in well-defined data models and can be accessed through APIs. Projects, sensors, and settings are managed in a web-based administration interface.
Through a web-based portal, customers can monitor the data in real-time, perform analyses, download data, and set alarms on the time series. Since the solution is built modularly on a modern cloud architecture, it can handle large amounts of data and offer a wide range of functionality, such as real-time analysis and digital twins.