NGI

/

Drilling and soundings
Drilling and soundings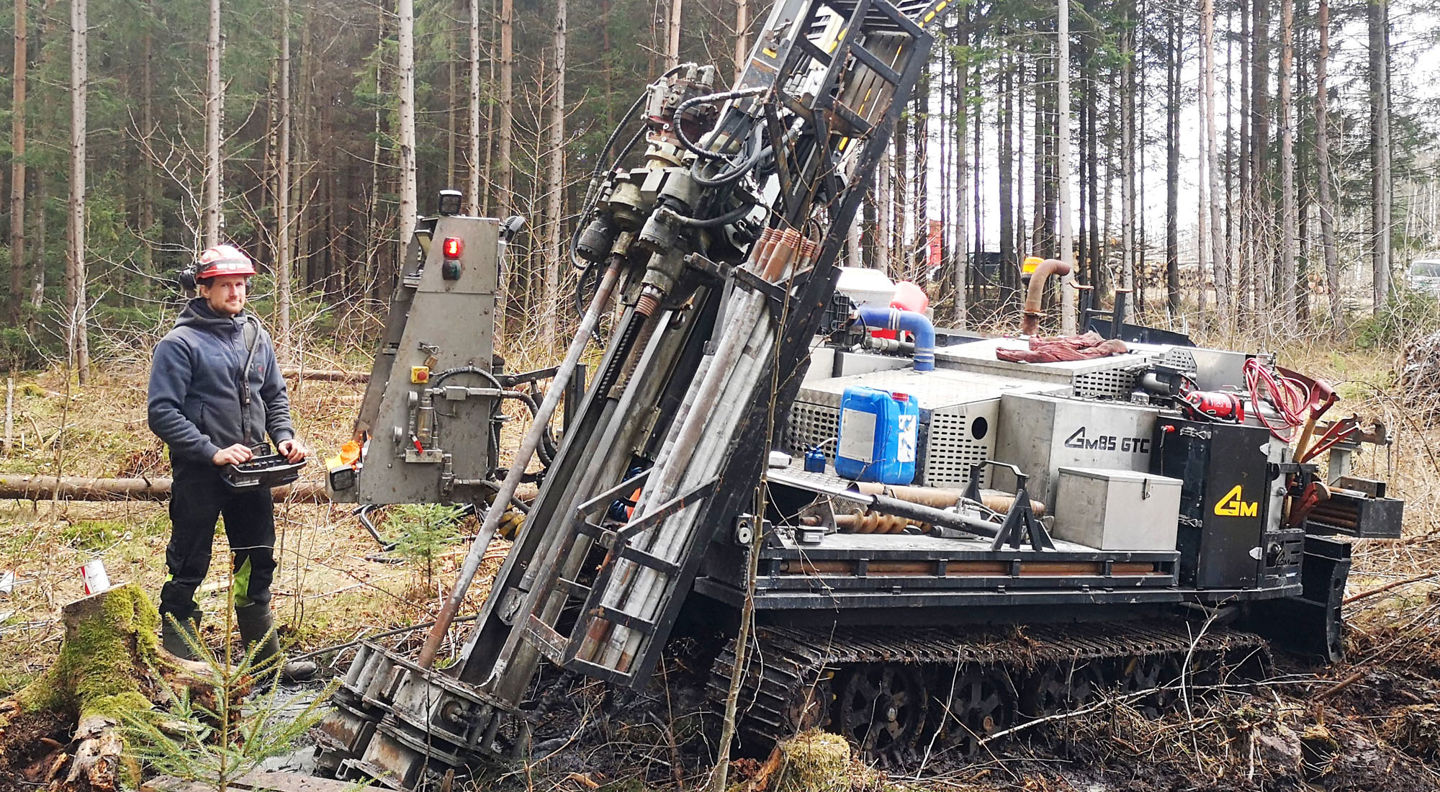 NGI disposes of many modern mobile ground drilling rigs for boring and drilling, in situ testing, and sampling of ground materials.
Since its establishment in 1953, NGI has focused on developing equipment and methods that can investigate and describe ground conditions in the best possible way.
Developing and using probing methods, such as vane drills, rotary pressure, pressure, and total soundings, supplement traditional drilling and sampling. This is often referred to as in-situ testing.
The layering and strength of soil masses can be investigated by pushing probing rods into the ground and measuring penetration resistance and pore pressure in water-saturated soil. Data from in-situ testing can be sent electronically directly from the field to engineers at NGI and compared with results from geophysical surveys and laboratory testing on retrieved soil samples from the same location.
Large equipment park
NGI has many varied mobile rigs for drilling, probing, and sampling, has a base for field equipment in Trondheim and Oslo, and carries out assignments nationwide.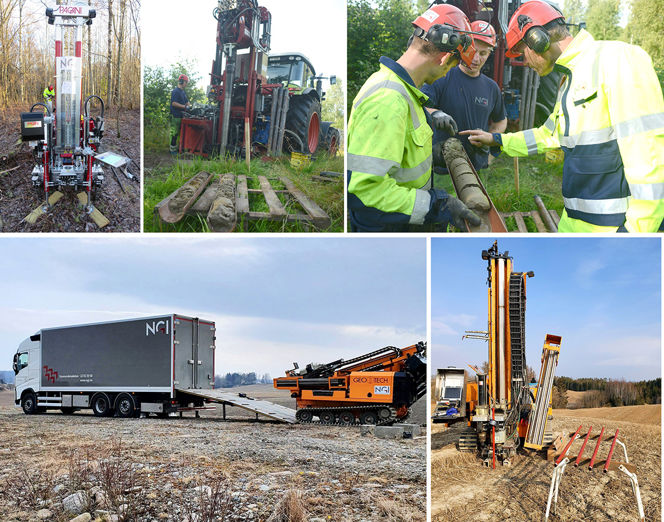 Example of field equipment - from top left: Mini-rig and Sonic drill-rig, with inspection of retrieved samples. Bottom: field container for transporting the drilling rig, and drilling rig ready for action.