NGI

/

Dams for power generation
Dams for power generation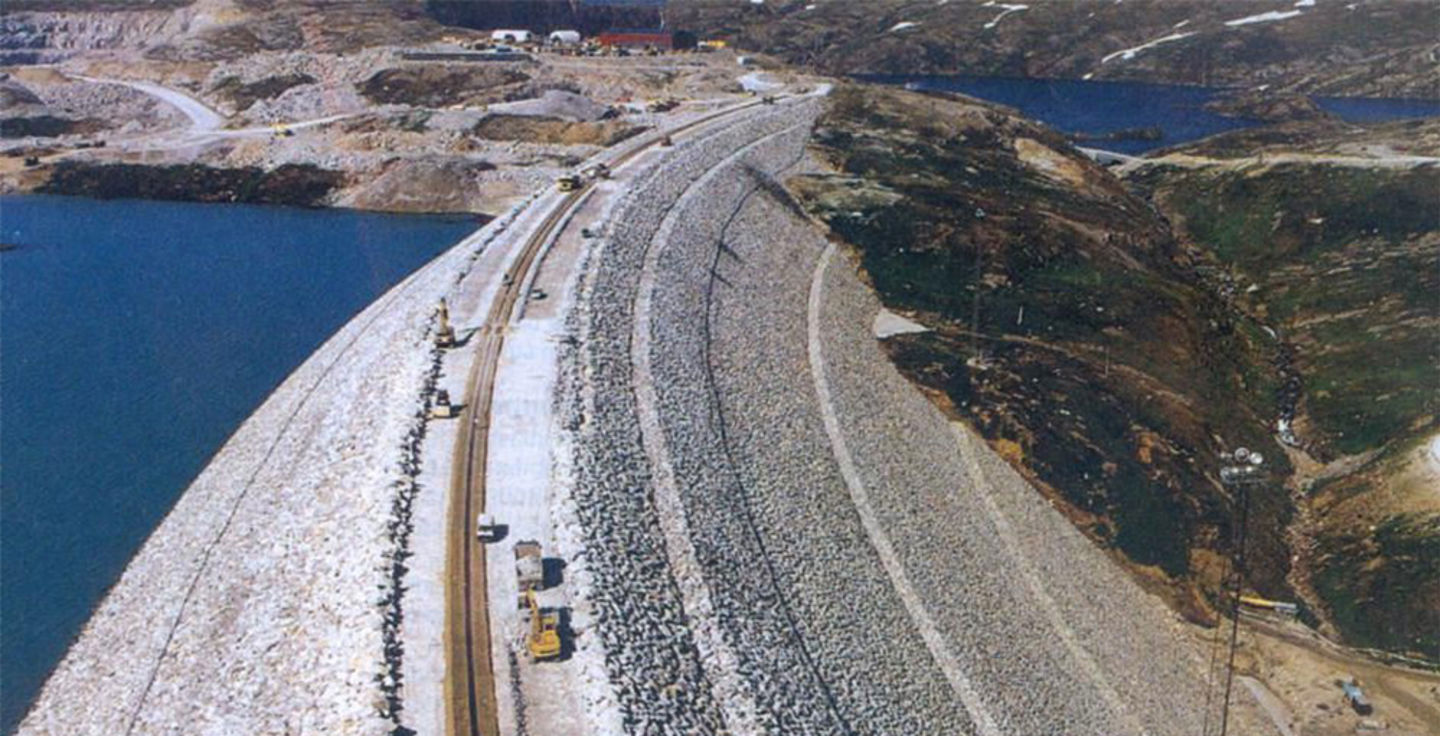 NGI became heavily engaged in developing dams for electric power generation in Norway in the 1960s and 1970s. The tasks were primarily related to embankment dams, from investigations of alternative dam sites to planning and control during construction, including instrumentation and monitoring of dam behavior as a safety measure.
NGI became internationally known for its work with embankment rock-fill dams through research and development in the field and laboratory.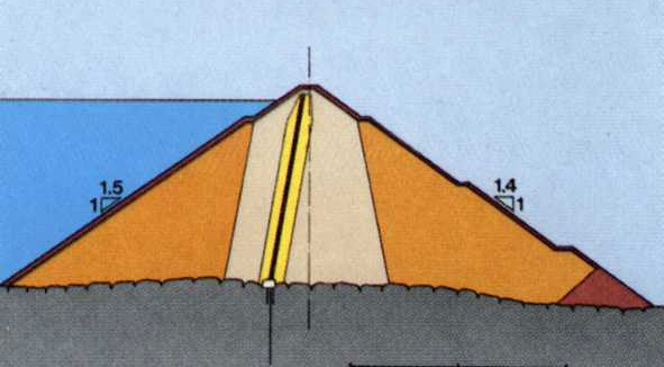 Section in embankment dam with impervious asphalt-concrete core
Limited access to impermeable moraine masses in many areas meant that alternative sealing materials were sought. A slab of concrete or asphalt on the upstream side of the dam has been used on several dams, and later came the concept of using an asphalt-concrete core, which has proven quite successful.
NGI still has assignments to assess the stability, leakage, and risk of dam failure.