NGI

/

Laboratory model testing
Laboratory model testing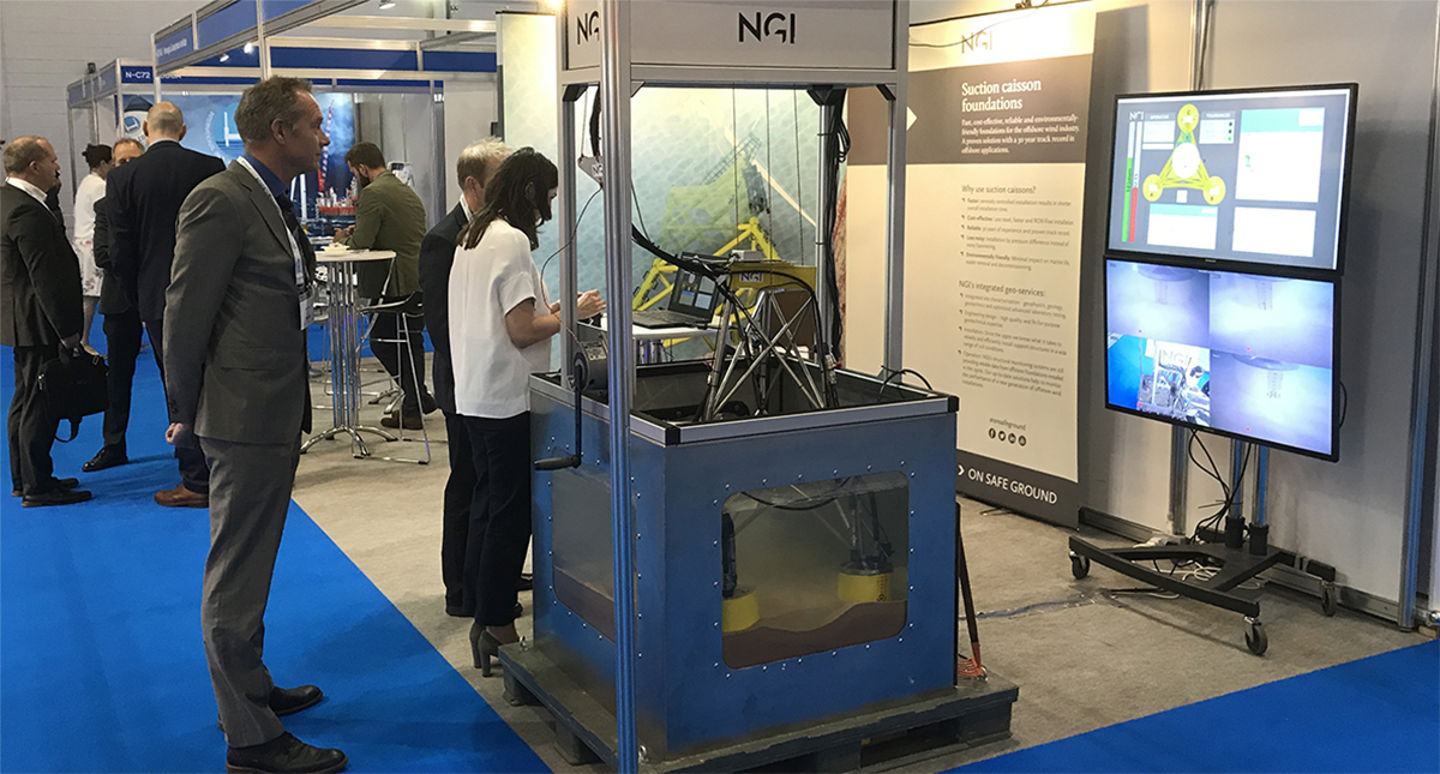 Model tests are used to test and develop new analysis methods and foundation concepts. In the laboratory, model tests can be carried out in controlled environments, and thus fundamental behavior in the interaction between soil and foundation can be studied in detail.
This is a subject area where NGI is internationally recognized for its leading expertise and innovation in planning, design, execution, and interpretation of the results.
Model trials are used to a large extent to plan and test out new concepts and compare calculated behavior with measured behavior in model trials. Model tests are thus a central tool and basis for research and development of new solutions and calculation methods.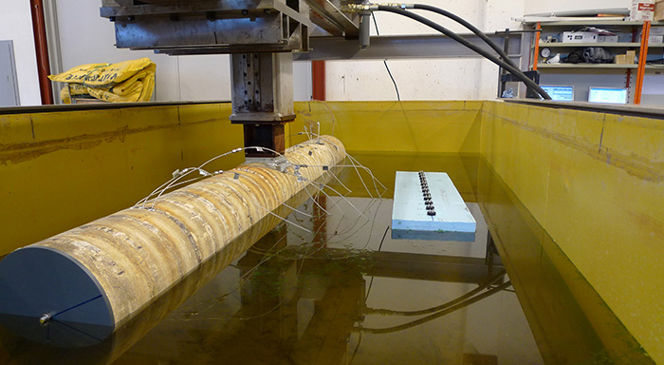 Model test in the laboratory to study the interaction between pipelines and the seabed soil
Controlled environment
Our laboratory facility has dedicated test areas in controlled environments with equipment for researchers and industry to conduct climate, environment, and energy testing in connection with geoscience and geoengineering.