NGI

/

About Campus Ullevaal
About Campus Ullevaal
NGI has entered into a partnership with property developer Aspelin Ramm for the new Campus Ullevål. The building will be a research node for climate, energy, environment and engineering-related geosciences with 1,500 jobs at Sognsveien 72. The project will be one of the first to be completed in Oslo Science City, the capital's new innovation district.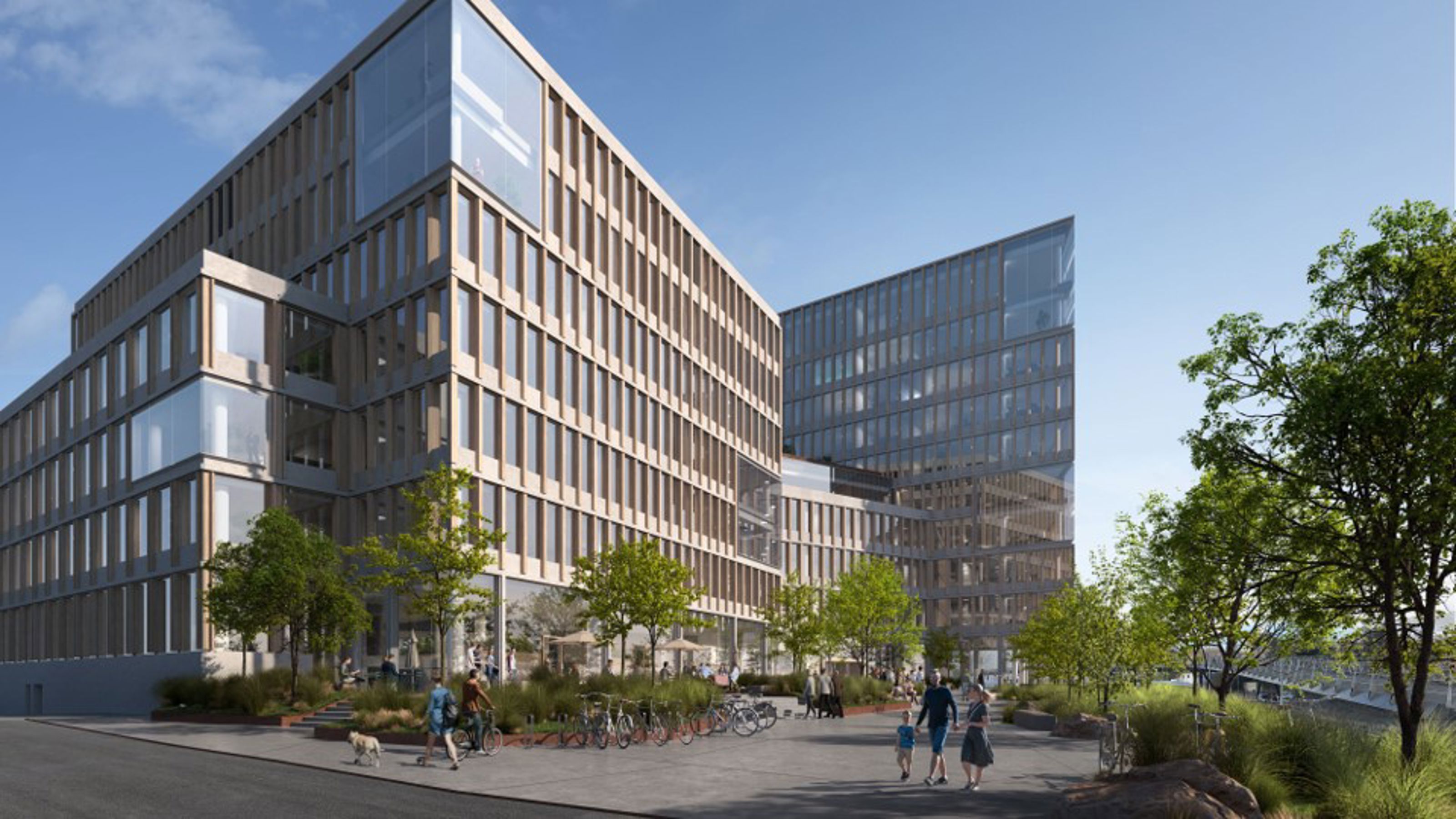 Campus Ullevål will make better use of NGI's current office property and business premises, with high ambitions for sustainable solutions. When the project is completed in 2025, today's car parks will have become a lush, green square, with meeting places for the public and activities for children. The building will have 500 bicycle parking spaces and is close to the public transport hub Ullevål and Forskningsparken (Research Park). In this way, the project fulfills Oslo's strategy to densify along the subway lines.
The building is given an optimal shape in terms of light penetration, which creates very good working conditions inside. At the same time, the architectural office Schmidt Hammer Lassen has ensured that the structure has little shadow effect on the neighboring properties, and the building has a noise dampening function towards the allotment garden and the urban floor at Ullevål.
The building process becomes a research project
Campus Ullevål fulfills NGI's need for larger premises in Oslo and facilitates cooperation with other partners. The Norwegian Institute for Water Research (NIVA) will be an important tenant already contributing to the project's development. Throughout the construction period, NIVA will research stormwater management and the use of residual water in connection with the operation of Campus Ullevål and the surrounding area. NGI will use the construction period to research energy absorption through clay and sheet piles.
Campus Ullevål is part of an important urban development project where business, public administration and academia work together to create a powerhouse for innovation and knowledge sharing. NGI and Aspelin Ramm will own and operate the new building, with an ownership stake of 50 per cent each.
About the construction process
Today's NGI building from 1966 was demolished fall of 2022
Construction start: Spring/summer 2023
Completion: 2025