NGI

/

Groundwater and hydrogeology
Groundwater and hydrogeology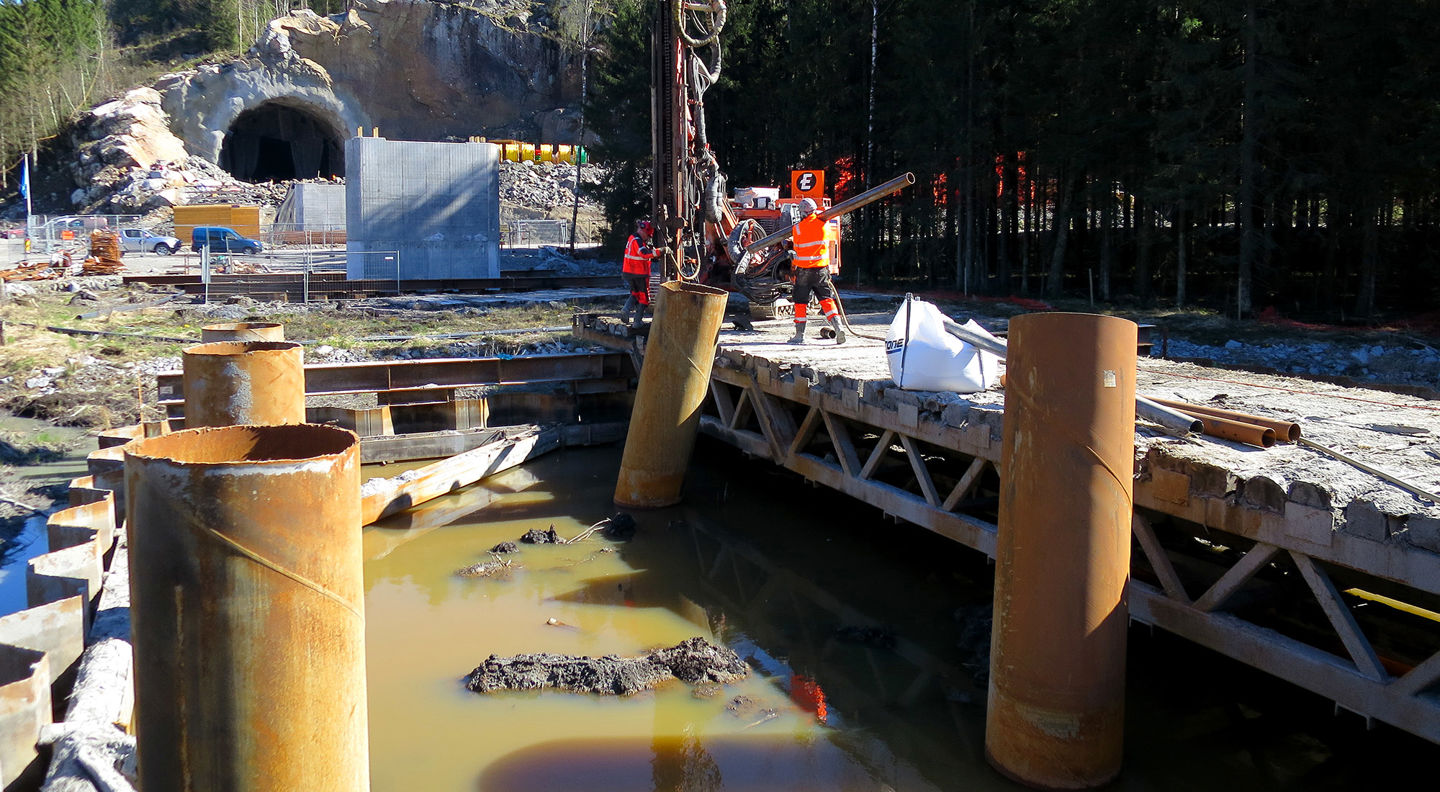 Groundwater and hydrogeology deal with the relationships between geological materials and processes with water. The expertise is essential in all building and construction activities, such as terrain cuts for roads, railways, and tunnels, mining activity, landfills, and excavations for more significant buildings. In the case of floods and natural hazards, hydrogeological expertise is important for assessing stability.
Groundwater control
Groundwater represents an important parameter in geotechnical and construction engineering contexts. The groundwater level significantly influences material behavior (drained - undrained), and changes in the groundwater level can cause settlements and damage to buildings' foundation solutions and infrastructure. Any artesian or pore overpressure in the ground will significantly impact material behavior and stability.
Groundwater is a vital resource, even though surface water is used as a raw water source in most of the larger Norwegian waterworks. In transport projects, terrain cuts can affect the groundwater level in such a way that it leads to changes in vegetation and the quantity and quality of drinking water in private groundwater wells in nearby areas.
Human activity can also lead to the transport of pollution to groundwater and thus potentially cause an increased spread due to transport with groundwater movement. Knowledge of the chemical properties of various substances and hydrogeological expertise are essential to provide a realistic assessment of the risks associated with this.
In many of NGI's projects, hydrogeology is one of several scientific aspects to be assessed, while sometimes, it is the main focus.
Expertise areas
infiltration wells and online monitoring
hydrogeological field methods and groundwater mapping
groundwater flow and pollutant transport
management of groundwater level in connection with foundation and construction projects
Research and development
groundwater monitoring and modeling with a focus on the spread of PFAS (per- and polyfluorinated alkyl substances)
hydrogeological issues related to drainage and settlements around construction pits
new model for the spread of pollution in marine deposits in urban areas and industrial areas