NGI

/

Avalanches and slush flows
Avalanches and slush flows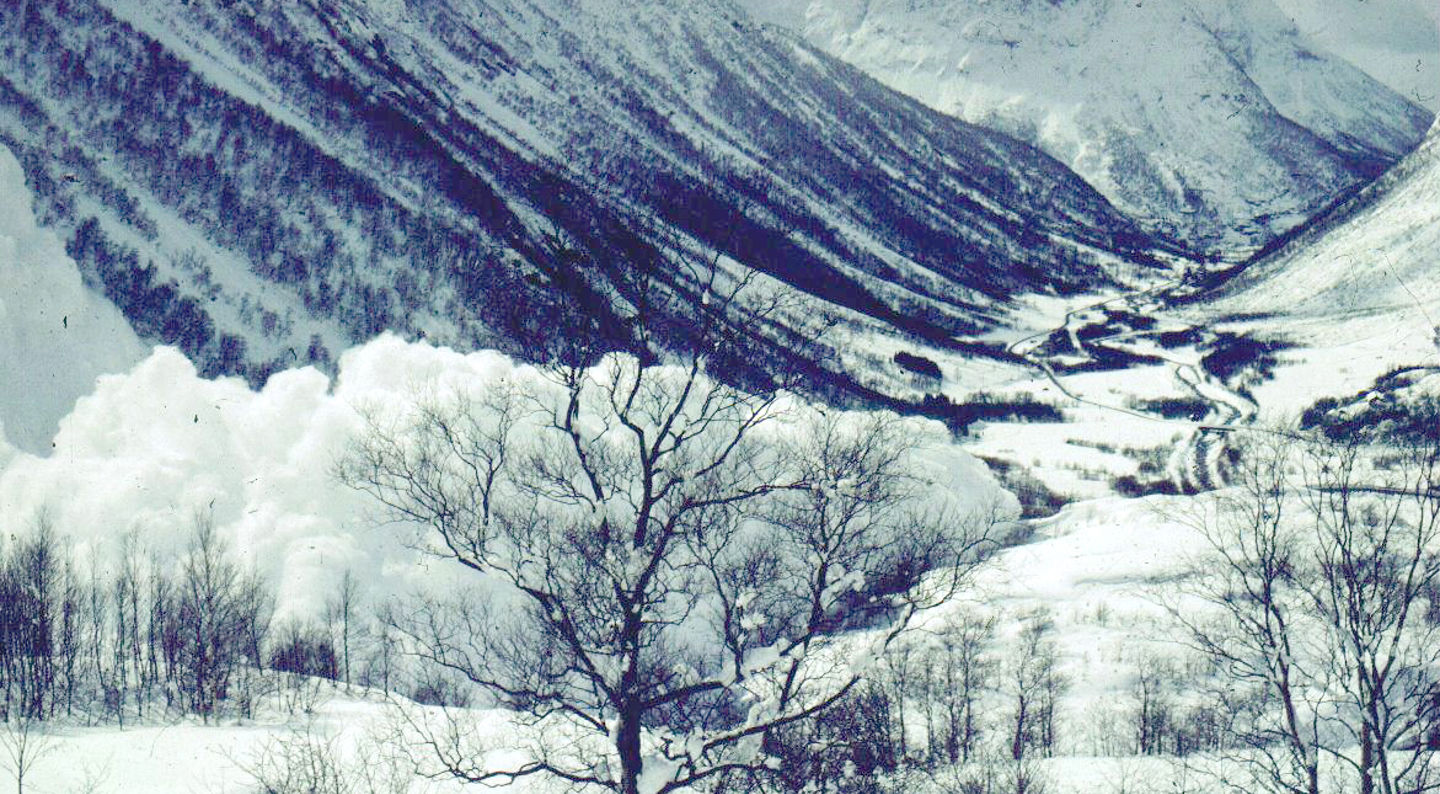 A complex interaction between snow, weather, terrain, and human activities such as scooter driving or skiing can trigger avalanches. Every winter in Norway, avalanches lead to the closure of the central road and railway sections and evacuation of people from their homes. NGI conducts research and consultancy in avalanches and, since 1972, has been responsible for conducting avalanche research in Norway.
The core competence is knowledge of the conditions that lead to avalanches and avalanche movement and measures to reduce the risk associated with avalanches. Central to this is the importance of meteorology (precipitation, wind, and temperature), topographic conditions, and the understanding of avalanche dynamics.
Tasks and services related to avalanches and slush flows
assessment of the danger and risk of avalanches and slush avalanches
landslide hazard mapping for buildings, roads, and railways according to the current regulations
assistance to local authorities and infrastructure owners in the event of an acute risk of snow or slush avalanches
daily avalanche warning in exposed areas in anticipation of safety measures or to ensure safety at the workplace under development
analysis of landslide discharge and forces on structures
planning of security measures and strengthening of buildings to withstand the load of an avalanche
effect of snow drifting and measures against unwanted snow drifting
courses, training, and lectures
research station on Strynefjellet to investigate the connection between weather and the development of the snow cover
full-scale test field for avalanches on Strynefjellet for research on avalanche dynamics and the effect of safety measures
Research and development
The research effort at NGI related to snow and slush avalanches covers the following:
landslide dynamics with the implementation of experiments at the experimental field in Ryggfonn for the collection of measurement data
development of discharge models that better describe observed landslide dynamics
the forest's ability to reduce the triggering probability of avalanches, as well as the braking effect in the outlet area
effect of climate change
new methods for avalanche warning and preparedness routines
safety measures against avalanches, such as avalanche embankments and screens
For more details on ongoing research activities, see the description of NGI's avalanche research below. NGI collaborates with experts from France, Switzerland, Austria, Italy, the USA, Canada, and Japan through international projects.
Research station for avalanches
Within one of Norway's most avalanche-prone areas, NGI has its research station for avalanches, Fonnbu in Grasdalen on Strynefjellet. Here we collect basic data on weather and snow conditions and map avalanches in the area. Understanding the connection between weather and snow cover development and which conditions can lead to avalanches has been a central research topic linked to the activity at Fonnbu.
In a nearby valley side, Ryggfonn, NGI conducts full-scale tests for avalanches. The avalanche path in Ryggfonn has a drop height of 900 m and is one of the world's two instrumented test fields where avalanche research is conducted. Here, avalanches can occur naturally or be triggered with explosives. Instruments record speeds and forces in the landslide and the effect of a 15 m high embankment in the valley floor.