NGI

/

Towards Safer Tailings Dams
Towards Safer Tailings Dams Workshop
Would you like to enhance your knowledge about the stability of tailings dams, improve your understanding of geomechanics about tailings or establish a methodology for incorporating InSAR data into an early warning system and develop a comprehensive framework for risk assessment and management?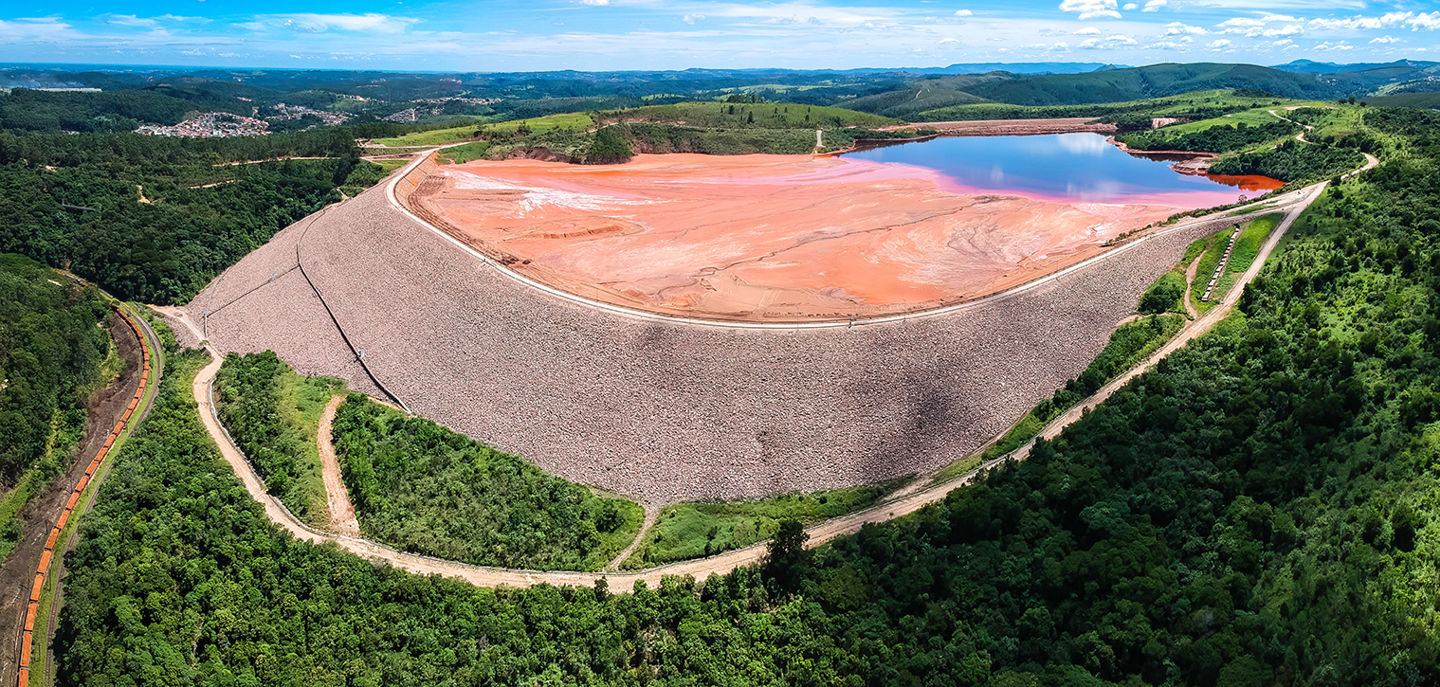 Bauxite tailings upstream dam, located next to the Aluminio municipality in countryside of São Paulo
We invite you to join us at a three-day workshop in Oslo.
Dates: 12-14th September 2023
Venue: Bjørvika Deichman Library, Oslo, Norway
The workshop highlights the importance of safer tailings dams.
The comprehensive three-day workshop is organised into seven thematic sessions to cover a wide range of topics related to tailings management.
The sessions will cover:
Advancements in Laboratory Testing for Tailings Materials: This session will focus on the latest developments in laboratory testing techniques specifically tailored for tailings materials.
Static Liquefaction Modelling: This session will delve into the complex field of static liquefaction modelling, exploring the theories and methodologies used to assess the potential for liquefaction in tailings dams.
Runout Modelling: Participants in this session will learn about runout modelling techniques used to simulate the behaviour of tailings during catastrophic events.
Remote Monitoring, Geophysics, and Early Warning: This session will focus on remote monitoring technologies, geophysical methods, and the utilisation of data for early warning systems.
Acid Mine Drainage and Environmental Issues: Discussions will cover the prevention and management of acid mine drainage and strategies for mitigating its effects on ecosystems.
Industry Challenges: Participants will be able to engage in discussions surrounding the industry's challenges in tailings management. This session will provide a platform to address critical issues, share experiences, and brainstorm innovative solutions.
Standards and Guidelines: The final session will focus on developing and implementing standards and guidelines for tailings management.
The workshop is structured to give participants the opportunity to explore diverse aspects of tailings management and engage in meaningful discussions with experts from various fields.
Distinguished scientists from esteemed universities, experienced practitioners from mining companies, and representatives from the International Commission on Large Dams (ICOLD) will share their expertise during the workshop. Their diverse perspectives will provide valuable insights into the subject matter.