NGI

/

Model and field testing
Model and field testing
Model and field testing is a critical component of geotechnical research and development. It provides invaluable insights into how structures and surrounding soil behave under controlled conditions.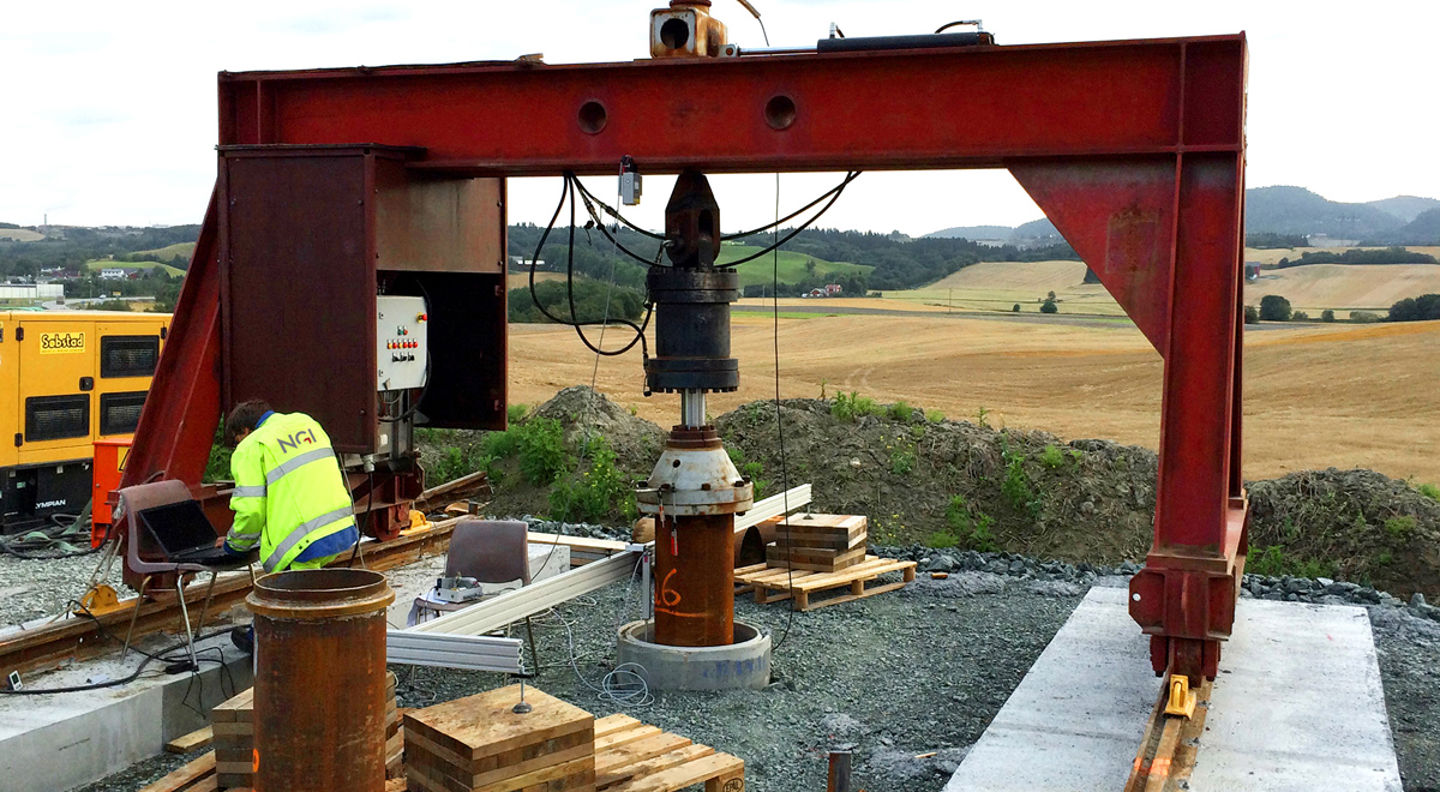 At NGI, the planning and execution of model testing are integrated with our knowledge of element testing and soil behavior. The results from model testing can be interpreted and linked to the industrial value chain and implemented in methods and guidelines used by practicing engineers.
Broad, complementary professional expertise
With a broad scientific environment in geosciences and instrumentation, machining and equipment development, informatics, and physics, we have a unique starting point for developing new methods for recording and monitoring physical and mechanical processes. Instrumentation and measurement technology monitoring have been used successfully at NGI as problem solvers and risk-reducing measures in many professional and market areas.
NGI often stands as the total supplier and covers the entire process from preliminary studies, concept development, design, and production to installation, data collection, transfer, and analysis. We have established a network of specialist subcontractors, both nationally and internationally.
The projects vary from large development and delivery projects with many subcontractors to studies, model tests, and direct measurement assignments. Based on our broad experience constructing prototypes, we can also offer attractive solutions for applications extending beyond geosciences.
NGI's strength is particularly linked to fundamental knowledge and flexible capabilities, enabling us to undertake model testing on various problems, materials, and conditions. We have the generic set-up for data acquisition and loading, and our workshop has the capability of designing and manufacturing mechanical components.
This makes it possible to support research and development within various fields, such as
soil-structure interaction
geomechanics
erosion problems
deposition
environmental geotechnics
various sensor testing and validation