Laboratory testing
Much of the factual basis for geotechnical evaluation and assessments comes from laboratory investigations on soil and rock samples retrieved from field investigations. The high quality of laboratory testing has made NGI's laboratory world-renowned.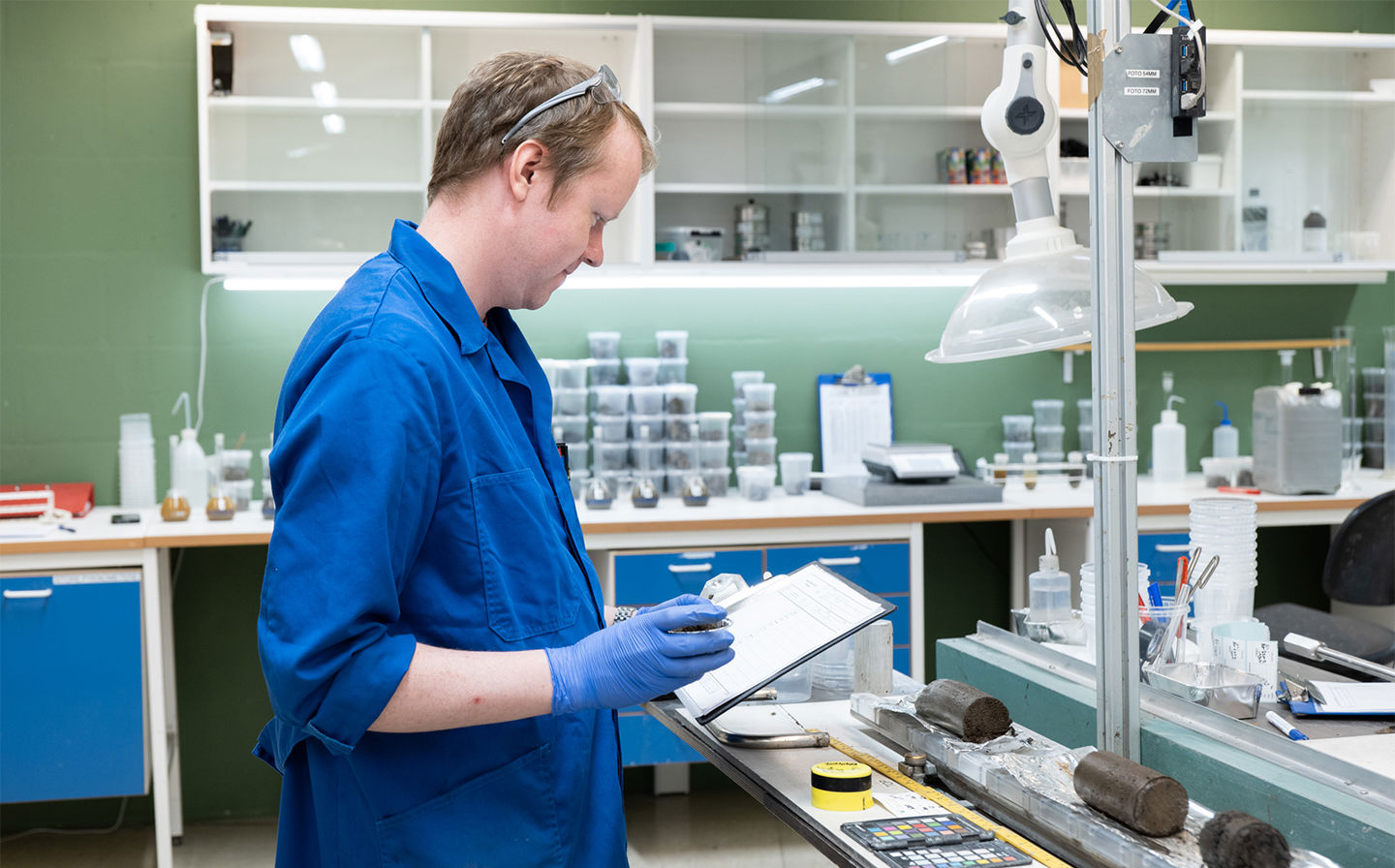 NGI's laboratory area, associated workshops, and test hall for model tests total about 2,000 square meters. The laboratories are the cornerstones of our business and represent the starting point for many of NGI's areas of expertise. We have laboratories for
geotechnical investigations (soil mechanics)
rock mechanical investigations
geoenvironmental investigations
The laboratory conducts investigations for NGI's various activities and other companies following individual agreements.
Advanced lab expertise
laboratory personnel with very high competence and extensive experience
capacity to perform a large number of high-quality tests within the agreed time frame
The results from laboratory tests are used to plan and project optimal foundation solutions, assess stability and landslide risk, and the behavior of reservoir and roof rocks in connection with storing CO2 in former reservoirs.
Accredited
NGI's laboratory is accredited by Norwegian Accreditation following NS-EN ISO/IEC 17025. The scope of accreditation can be seen here.