Among other areas, PFAS is used in waterproofing substances and fire-extinguishing foam. Due to the use of fire-extinguishing foam for fire-fighting and drills, airports are typical locations where PFAS pollution is found.
Many of the PFAS substances are strictly regulated because of their negative effects on the environment. The Norwegian Food Safety Authority recently issued a warning against eating fish from areas around some airports due to PFAS pollution.
The reference group consists of: Norwegian Environment Agency, Lindum, AF Decom, Avinor and Forsvarsbygg. Lindum and AF Decom offer various solutions for PFAS-contaminated soil, while Avinor and Forsvarsbygg own most of our commercial and military airports in Norway. The Norwegian Environment Agency has the main responsibility for management and regulation.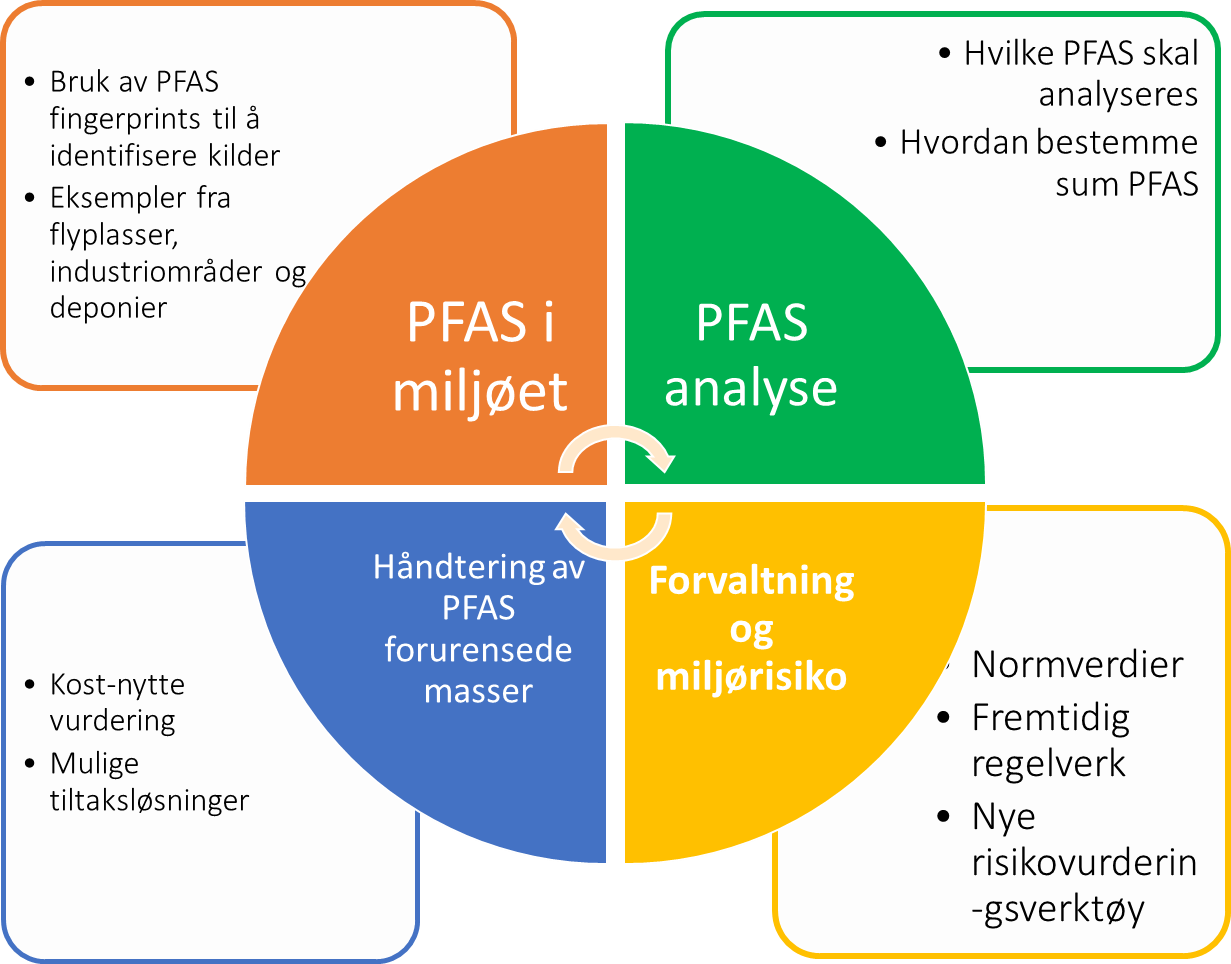 The workshop's primary topics consisted of:
Behaviour of PFAS from different locations and diffuse sources
How to best analyse and risk assess PFAS
New regulations for PFAS both in Europe and in Norway
Possible solutions to the PFAS problem.
The reference group agreed that challenges in further work on the PFAS problem lie in regulations and limit values for soil, and that our current solutions are primarily based on landfills. As always with environmental toxins, risk must be weighed against benefits and costs for society.
---
The Norwegian Geotechnical Institute (NGI) is a leading international centre for research and consulting within the geosciences. NGI develops optimum solutions for society, and offers expertise on the behaviour of soil, rock and snow and their interaction with the natural and built environment. NGI works within the markets Offshore energy; Building, construction and transportation; Natural hazards, and Environmental Engineering. NGI is a private foundation with office and laboratory in Oslo, branch office in Trondheim, and daughter companies in Houston, Texas, USA, and Perth, Western Australia. NGI was established in 1953.
---
CONTACTS:
Sarah Hale - sarah.hale@ngi.no
---
LINKS: